Why use a ivideon people?
Increase staff effectiveness
Using analytics, you can better motivate your salespeople and plan sales to match visitor flows, as well as make informed decisions with regard to under-performing employees
Increase customer loyalty
This solution offers detailed information on each separate queue — when it formed, how many people were in it, and a shot-by-shot breakdown.
Reduce customer disputes
Statistics allow you to create the ideal shift schedule for your salespeople, optimize the space available and minimize complaints from visitors
Speed up the payment process
Reports on how queues form at each cash register and breakdowns for each of them can help you identify anything that may be holding back your daily revenue
Get Ivideon
Service options
Queue registration
All queues detected can be found in the queue list. The operator can find the recording in the queue's information.
Detailed queue information
This solution offers detailed information on each separate queue — when it formed, how many people were in it, and a shot-by-shot breakdown.
Instant queue notifications
When a queue is detected, Ivideon sends an email notification to the relevant parties so they can quickly resolve the situation by opening another cash register.
Reports
Reports help identify peak traffic hours and queue trends while comparing problem areas at one or several locations.
Who can benefit
Retail outlets
Monitor queues that build up at the cash registers and receive instant notifications on the need to open additional payment terminals
Banks
Keep an eye on employees and customer service times, boosting customer loyalty
Pickup points
Cut wait times for orders, plan workloads, and schedule additional staff
Services
Cut queue times, map shift schedules, and plan client records
How much does it cost?
Set up a consultation or order a personalized solution
Apply
Interface
How can I enable the ivideon people?
1
Create an Ivideon account
Sign up for the service and select the "For business" account type
2
Connect cameras to Ivideon
See the different ways to connect the cameras in your Ivideon account
3
Activate "Ivideon People" in your Ivideon account
Go to the "Queues" menu, select the pricing plan and set the detection area
Set up a consultation
All pricing plans include the full cloud service functionality:
Unlimited local archive and video export to a file
Camera access for an unlimited number of users
Smart notifications when motion or sound is detected
Sharing videos on the website and social media
Get Ivideon
Trusted by 15 000+ companies around the world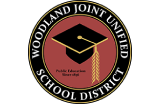 Increased surveillance support
WJSUD decided to implement the Ivideon Cloud Video Surveillance system with the Motion Detection video analytics module. They migrated to hosted cloud storage of surveillance footage, whereby the footage is securely stored and encrypted in the cloud while still providing easy and prompt access. This saves maintenance time as well as upgrade further down the line.
An integrated solution for a single security system
It is possible to deploy Ivideon Cloud Video Surveillance using a direct camera to cloud connection from multiple sites and combine any number of geographically-distributed cameras into one system. Now, Power Design provides the option to remotely monitor regional projects from anywhere in the world. This has resulted in a considerable reduction in losses from theft and vandalism.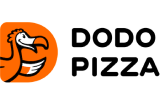 Pizza as a worldwide reality show
More than 1,130 cameras have been installed in the USA, UK, Slovenia, Estonia, and Romania. When customers order pizza, they can watch how it's prepared in real time on the pizzeria's website or in a mobile app. This increases consumer loyalty by taking advantage of the principle of public monitoring, in this case, as applied to the pizza-making process.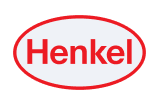 Centralized management of branch offices
Switching to cloud video surveillance allowed Henkel to implement centralized management of remote production sites and administration offices through access to a convenient shared web-based control panel. As there is no cost for cloud server support, the expenses required to own and run a video surveillance system are reduced.