What does the service include?
High precision
Highest counter accuracy when compared to competing services (IR and 2D counters)
3 meters angle
Keep track of objects that cross a given line in the camera's field of vision
Smart reports
Detailed hourly and daily visitor reports at your points of sale
Only one camera needed
Data is processed and stored in the Ivideon cloud and only one camera is required, new or existing.
Usage examples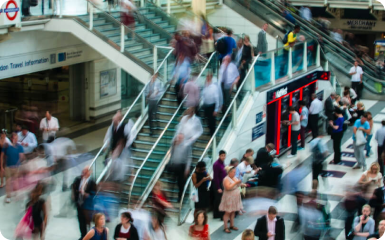 Retail outlets
Compare traffic across locations and analyze which would benefit most from special attention
Banks
Improve the quality of service through informed employee scheduling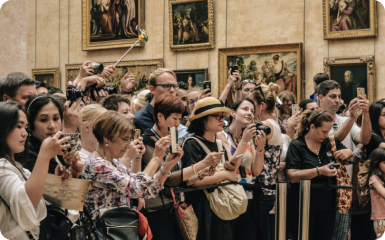 Exhibitions and sports arenas
Regulate the flow of visitors and streamline on-site navigation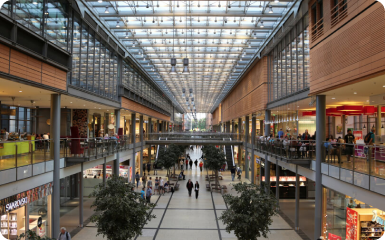 Landlords
Objectively understand foot traffic and match rental rates to visitor numbers
How much does it cost?
Set up a consultation or order a personalized solution
Apply
Trusted by 15 000+ companies around the world

Cloud Video Surveillance for crypto ATMs
Värdex was looking for a high quality camera system for a reasonable price that will be easy to upscale in the future. Ivideon offered a reliable camera system that allows cloud recordings to be fallen back to whenever necessary. Now, the entire process from ordering the product, installation on-site, and license activation right up to daily use has been simple and efficient.

An integrated solution for a single security system
It is possible to deploy Ivideon Cloud Video Surveillance using a direct camera to cloud connection from multiple sites and combine any number of geographically-distributed cameras into one system. Now, Power Design provides the option to remotely monitor regional projects from anywhere in the world. This has resulted in a considerable reduction in losses from theft and vandalism.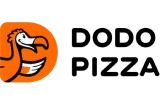 Pizza as a worldwide reality show
More than 1,130 cameras have been installed in the USA, UK, Slovenia, Estonia, and Romania. When customers order pizza, they can watch how it's prepared in real time on the pizzeria's website or in a mobile app. This increases consumer loyalty by taking advantage of the principle of public monitoring, in this case, as applied to the pizza-making process.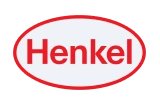 Centralized management of branch offices
Switching to cloud video surveillance allowed Henkel to implement centralized management of remote production sites and administration offices through access to a convenient shared web-based control panel. As there is no cost for cloud server support, the expenses required to own and run a video surveillance system are reduced.
Key opportunities
Wide angle
Capture angle up to 3 meters
Only one camera needed
Install just one camera in the store to start receiving visitor traffic reports.
Get what you need
The module displays the average and maximum visitor numbers in the selected area.
Important Reports
Reports include visitor numbers (average and maximum) by area with detailed information for specific time intervals.
All-in-one platform
Ivideon video surveillance complete with video analytics modules, cloud archive, video playback from any device, facial recognition, and more
High accuracy
Up to 95% even during peak visitor traffic